Tell us about your creative process
It changes a bit depending on what I'm working on, but most of the time my work begins with the culmination of an archive. The archive can be filled with images that inspire me, historical references, or materials. The collecting process is on-going, and references move in and out over time. When I first come into the studio, I like to free draw for the first hour or two to allow myself to let go of the outside world and focus in on the creative process. Listening to music is a wonderful portal into the sweet spot of being in a creative flow, and one of my favorite drawing exercises is to listen to one song that's inspiring me on repeat for an extended period of time and create drawings inspired by the mood of the song.
What informs your music selection?
It really depends on my mood and energy levels. So many different types of music inspire me so I suppose it depends on how I want to feel that day, energized or soothed, etc. Right now I rotate between Tom Misch, Loyle Carner, SZA, Lizzo, Lana del Rey, and Anderson Paak. for the most part. But sometimes Barbara Streisand or Spice Girls may be on the playlist...it all depends!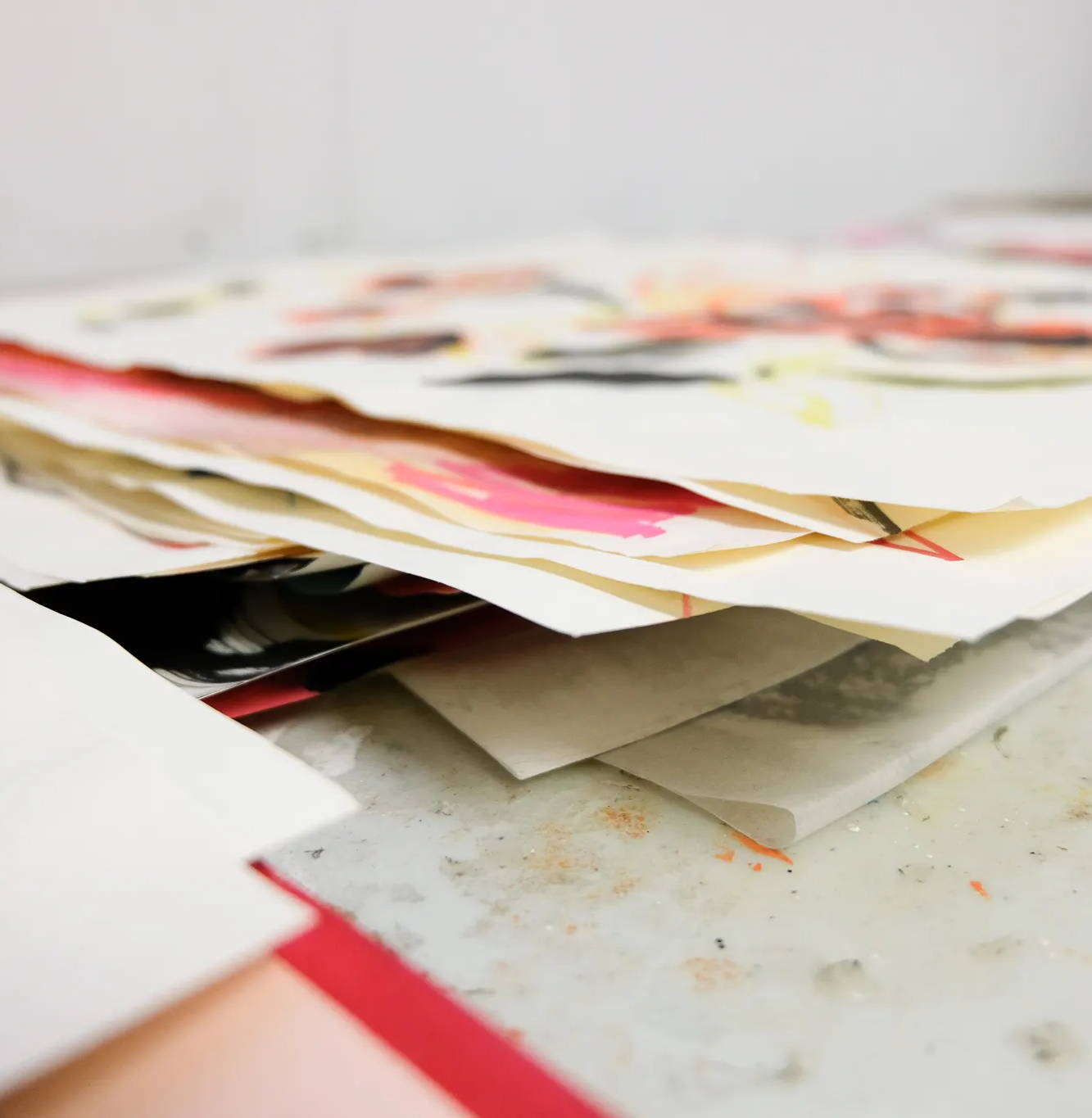 "I think many of us stop drawing too early in life because we are too self-critical of what we're creating."
How does that translate to your practice? What you're creating at the time?
I think listening to music while working can allow our process to become more meditative, in that we are able to let go of the outside world, concerns of the day, etc and focus on the work. When you're able to get into that sweet spot of creative flow is when things get interesting, and when I personally enjoy making things the most. My motivation for making things sometimes can simply be driven by a desire to get into flow state! The music I'm listening to can affect how quickly I'm drawing, what the quality of line or mark I'm making is, the colors or tools I may choose, and the length of time at which I spend working on a piece. When I'm working on a shoemaking project, music serves as a nice accompaniment to the project.
What do you think is a common misconception about drawing?
I think there are many misconceptions about drawing. One of the biggest is with our personal relationships to the practice. I think many of us stop drawing too early in life because we are too self-critical of what we're creating. But drawing is one of the most natural forms of expression to us....we love to draw as children and we're so imaginative and free. Remember what that felt like? Drawing is so personal and can be a very intimate process, it should be explored. Don't worry about perfection!
Have you had any mentors that have impacted the direction of your practice?
Yes! When I studied in Paris, my professor Chloe Briggs taught an Experimental Drawing class that really made me see drawing in a new way. She has recently developed a new Masters in Drawing at Paris College of Art and has an amazing instagram @drawingisfree, where she shares projects with students, exercises and her wonderful outlook on the medium.
How did your interest in drawing lead to shoemaking?
Shoe design and making encapsulate so many avenues, such as sculpture, drawing, and material exploration. Drawing is a huge part of conceptualizing a shoe design and is an important part of the pattern making process. Sculpture and materials have always been important elements of my practice that I've worked to explore in the things I make, whether they are large textile installations, collages, metal sculptures etc. It really was a natural progression here and I'm so happy I've found this craft.
How did you come to study art and what brought you to now?
I drew a lot when I was in elementary and high school and took weekend classes at the AGO which was a lot of fun. I ended up completing my BFA at OCAD in 2015 with a major in Drawing and Painting and minor in Fibers. While in my undergrad I studied abroad at Parsons Paris which was a wonderful experience. I had many internships while in school, - with a local jewelry designer, at a magazine, a showroom, and artist residency, and a few more which helped me to hone in on my interests.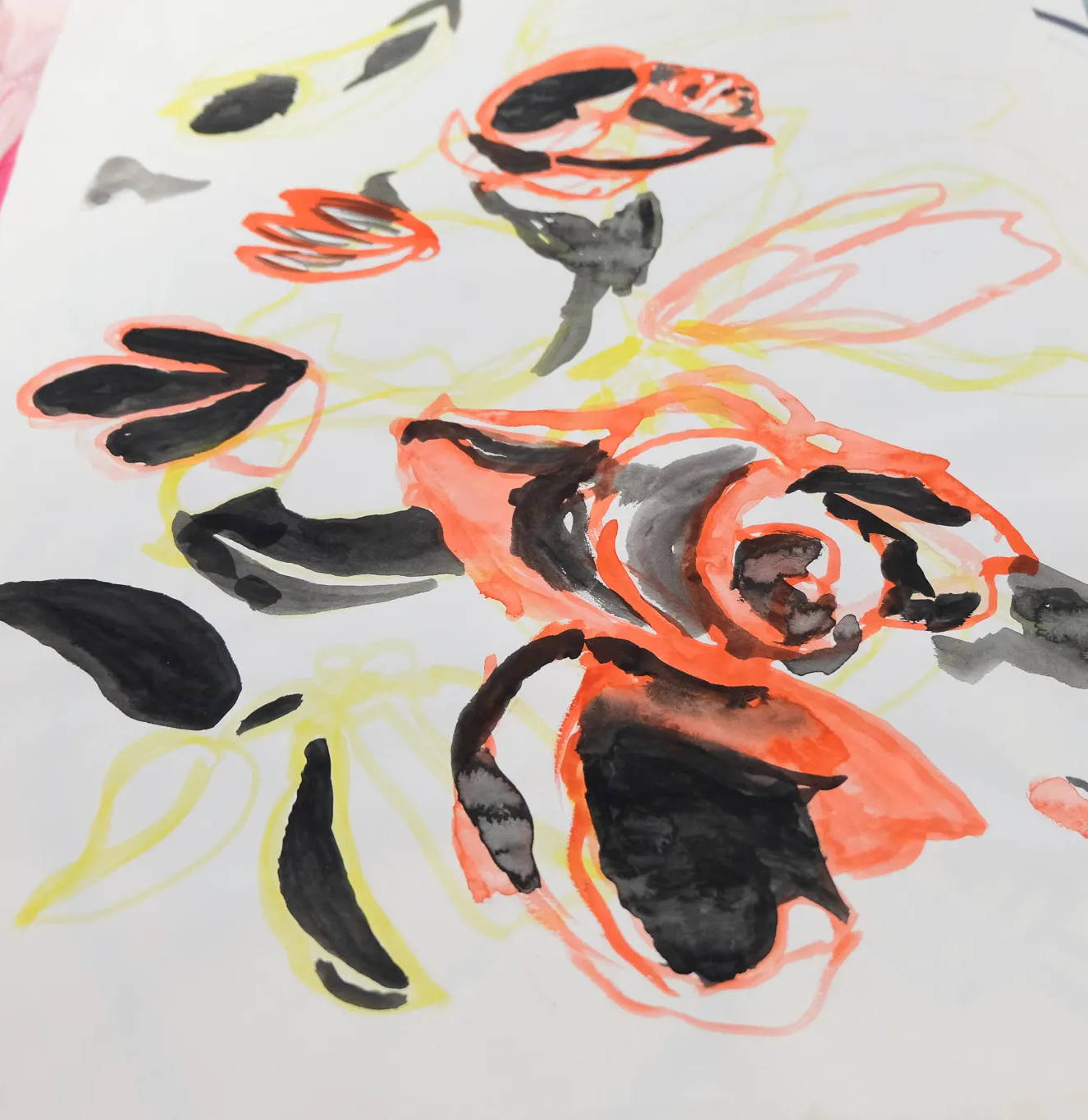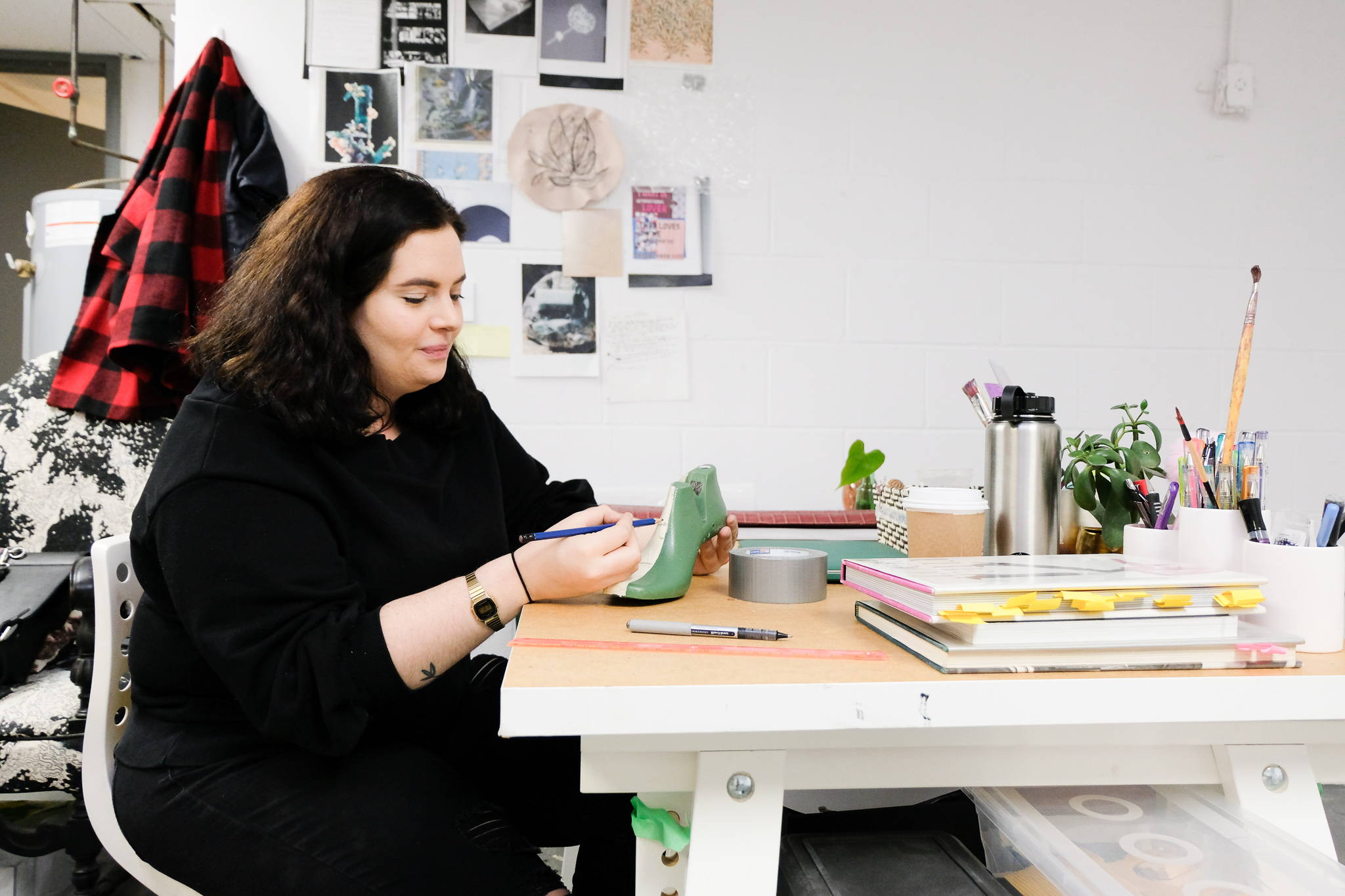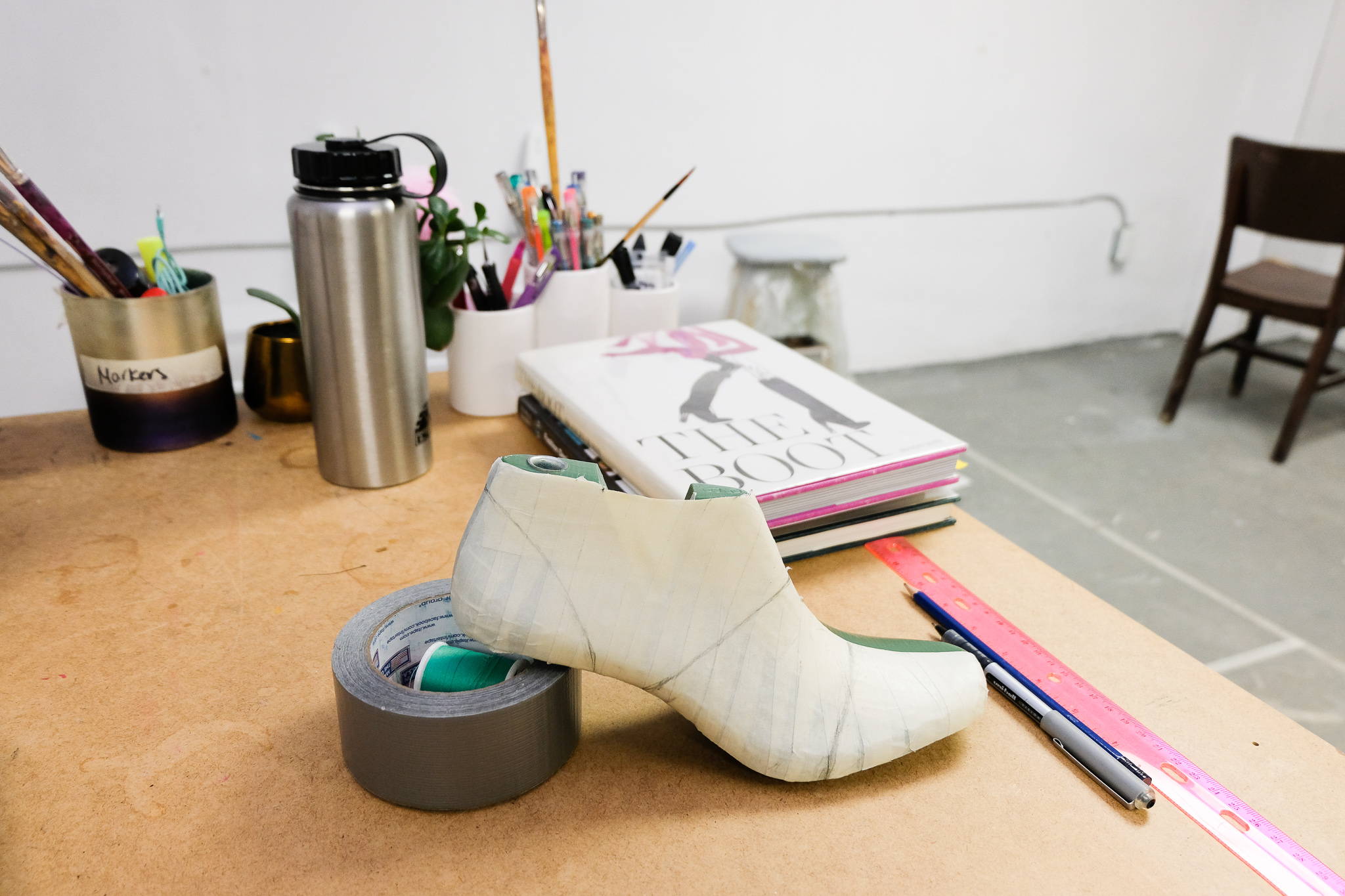 Do you collect art? What's in your home?
Yes! I have a small art collection of local artists' works that I love. I also collect books and materials. I really have an affinity for a coffee table book, and books on art/design theory and movements. I also love vintage fashion magazines and postcards from museums.